So here are a couple of hopes and predictions on a few of the Oscar categories this year. My hopes and my predictions are definitely two different things as not all of the films I predict will win are films I would want to win. But Anyway, here goes: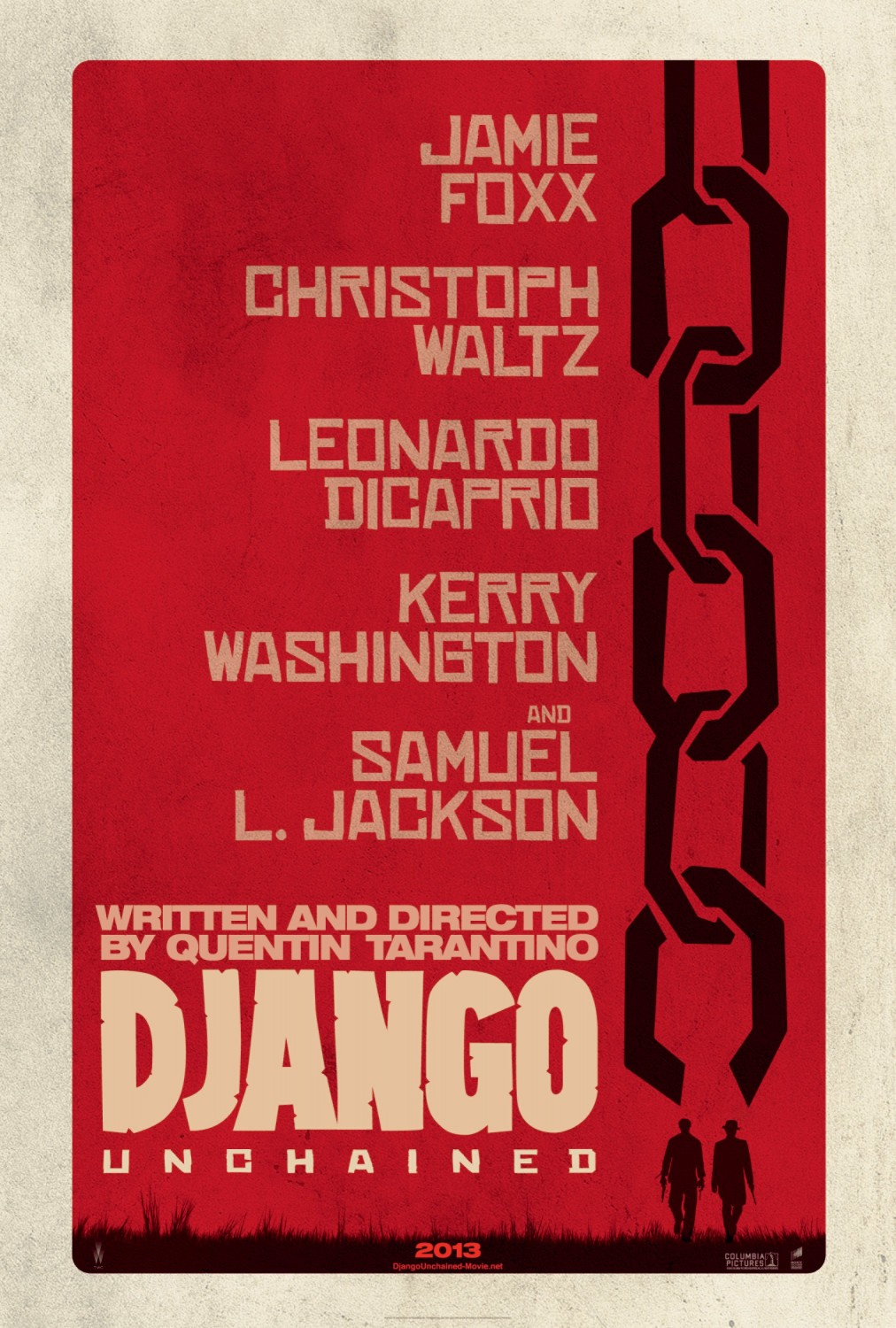 Writing, Original Screenplay
Django! I think this probably will win,
and I'll be very happy if it does. What a film...
Writing, Adapted Screenplay
I really hope this goes to either Silver Linings or Life of Pi,
however I have a feeling it might end up going to Lincoln.
Visual Effects
Life of Pi! Its a pretty effects driven film anyway,
plus its nominated for best picture. Don't really have any doubts with this one.
Production Design
I'd like for this one to go to Anna Karenina, personally. I thought it had quite a
whimsical side to it, and I love the way the certain scenes would transition
through the use of the sets. Though because of the sheer scale of Les Mis,
I think it'll end up winning as it is pretty damn impressive.
Music, Original Score
I'd really love for it to go to Life of Pi just because I think Micheal Danna did such a great job with 'Pi's lullaby', and there were a few other tracks
on there that I liked too. Perhaps I'm biast because I like a lot of the past scores Micheal Danna composed. That being said, I think this one will go to Lincoln aswell.
Makeup and Hairstyling
The Hobbit all the way! Haha, but seriously I think with the amount of
prosthetics and makeup done to make all those actors look like dwarves,
it completely deserves it too. I also think Hitchcock could be in with a chance as
Anthony Hopkins is practically unrecognizable under his prosthetics.
Its a tough one, in any case I think they're both more deserving than Les Mis.
Film Editing
I'm going to go ahead and assume Argo will win this,
as I think Lincoln and Zero Dark Thirty were way too long and
needed to be majorly cut down. Obviously though, still rooting for Life of Pi.
Costume Design
My fingers are crossed for Anna Karenina as the costumes were
beautiful and I actually think it has a chance after winning at the BAFTAs.
Directing
I hope either Ang Lee wins for Life of Pi, or Micheal Haneke for Amour.
The pacing in Amour was extremely slow, but I think ultimately it worked.
Having been drawn out so much made the gradual build up to the end even more upsetting,
and completely worth it. Life of Pi aswell I think would be a deserved win as I think
the pacing was just right, and with the source material it could have easily been very slow,
but I think Ang Lee did a great job, this film had my attention the whole way through.
I think an obvious choice of winner here would be Steven Spielberg for Lincoln,
but I'd be really disappointed if it did end up winning because as I said before
I found it too long. It was a good film, but its far from his best.
Cinematography
I'd love Anna Karenina or Django to win best cinematography.
I think Django has a chance, but otherwise I think Skyfall might win this.
Actress in Supporting Role
I think that its pretty obvious Anne Hathaway will win this for Les Mis.
If she doesn't I'll be really, really surprised.
Actor in Supporting Role
I'd be quite happy for either Robert De Niro or Christoph Waltz to win this. I am also of the opinion that Leonardo Dicaprio should have been nominated as, in the entire film, he was the one that stood out for me. I was really excited to see him in the role and he didn't disappoint - what a character! As usual, his performance has been overlooked by the Academy, which for the life of me I can't understand, but anyway, yeah, I think Christoph Waltz definitely has a chance as he did a good job too.
Actor in Leading Role
Daniel Day Lewis. Its pretty obvious. Though I think Hugh Jackman was really good in Les Mis. I'd also be happy to see Bradley Cooper win for Silver Linings, though even though I thought he was really good, I feel like maybe compared to his competition it won't be enough for him to win. Still, I think he was fantastic in Silver Linings. Hopefully after that he'll get some roles in more serious films as I think he really stood out.
Actress in Leading Role
I'm torn. Even though I think Emmanuelle Riva really deserves this for her performance in Amour, I'd love, love LOVE if Quvenzhané Wallis won. She has so much charm and screen presence, and she pretty much carried that film. I'm unsure because its unclear how much of her perfomance was simply down to personality and natural charm or not, as she's not a professional actress. Its hard to tell whether she just really suited that role.
Emmanuelle Riva on the other hand, has had years of experience, so its a comparison of two opposites. In any case, I'd be happy if either of these won. I'd also be happy to see Jennifer Lawrence win as I thought she was great in Silver Linings. Personally I think Jessica Chastain was pretty standard in Zero Dark Thirty, I don't think her perfomance really stands out at all compared to the other nominees. Though of course thats just my opinion. Overall, this is a tough one to judge, though I think I'd put my money on Emmanuelle Riva.
Best Picture
So the winner of Best film, for me, could either be really disappointing and boring, or really exciting and surprising. The two boring and obvious choices I think would be Argo or Lincoln. I haven't seen Argo so I can't really make much of a comment, however I think as well as being a really predictable choice, as I said before I don't think it's even close to one of Steven Spielberg's best films. I think that maybe the subject matter, as well as the performances of course would have a lot to do with it winning.
That being said, I'd be disappointed if it did win as I thought it was pretty uninspired.
If I had the choice to vote, I'd be torn between Beasts of the Southern Wild and Life of Pi.
They're the main two that I'm voting for, though I'd also be happy to see Les Mis win. Even though it wasn't really my thing, I can appreciate the effort that went into it, and am completely in awe of the fact that the singing was done live on set. Also I think I mentioned before that with the sheer scale of it, I think it was a massive feat. Again, I'd love for Silver Linings to win but I don't think it will, the same with Amour. Though I think Amour will probably win Best Foreign film anyway. With regards to Zero Dark Thirty, I personally don't really know why it's been nominated. I don't think its on par with the other nominees and I didn't enjoy it at all. If Zero Dark Thirty wins, suffice it to say I will not be a happy bunny.
Whilst I'm still rooting for Life of Pi and Beasts of the Southern Wild, I think this could go a number of ways and I'd still be happy, I just really hope the boring choices don't end up sweeping the board or anything e.g Lincoln, Argo, Zero Dark Thirty etc, as I think there are plenty of other amazing films nominated this year that deserve a chance to shine. I'd be so disappointed if it just ended up being a Steven Spielberg fest or something...Also I wish I had the energy to stay up til' whatever ungodly hour this thing goes on for, but I think I'll probably just end up watching the highlights and stuff. But anyway, I'll be curious to see the end results and what other people have to say about them!